Commentaries -- Print & Online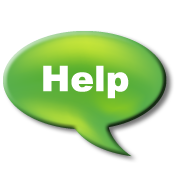 Need Help Deciphering Citations? Click here.

See Below for Examples of How to Cite:
NOTE: The elements for each example are listed in the order prescribed by the individual style guides.
If the commentary you are citing does not have one of the elements shown below, skip that component and move on to the next part of the citation.

A Chapter in an Edited Book in a Multi-Volume Work (Print)
(Such as the Expositor's Bible Commentary or New Interpreter's Bible.)

Click here for help deciphering the elements of this citation.

APA

Longenecker. R.N. (1981). Acts. In F. E. Gæbelein (Ed.), The expositor's Bible commentary:
With the New International Version: Vol. 9. John and Acts (pp. 205-573). Grand Rapids,
MI: Zondervan.

MLA

Longenecker, Richard N. "Acts." John and Acts. Grand Rapids: Zondervan, 1981. 205-573.
Print. Vol. 9 of The Expositor's Bible Commentary: With the New International Version.
Frank E. Gæbelein, gen. ed. 12 vols. 1976-92.

Turabian

Bibliography Style (accompanies notes):
Longenecker, Richard N. "Acts," In John and Acts. Vol. 9 of The Expositor's Bible
Commentary: With the New International Version, edited by Frank E. Gæbelein, 205-573.
Grand Rapids: Zondervan, 1981.

Reference List Style (accompanies parenthetical references):
Longnecker, Richard N. 1981. Acts. In John and Acts. Vol. 9 of The expositor's Bible
commentary: With the New International Version, ed. Frank E. Gæbelein, 205-573. Grand
Rapids: Zondervan.

Chicago

Bibliography Style (accompanies notes):
Longenecker, Richard N. "Acts." In John and Acts. Vol. 9 of The Expositor's Bible
Commentary: With the New International Version, edited by Frank E. Gæbelein, 205-573.
Grand Rapids: Zondervan, 1981.

Reference List Style (accompanies parenthetical references):
Longenecker, Richard N. 1981. "Acts." In John and Acts. Vol. 9 of The Expositor's Bible
Commentary: With the New International Version, edited by Frank E. Gæbelein, 205-573.
Grand Rapids: Zondervan.

Back to Top


A Book in a Series (Print)
(Such as the NIV Application Commentary, NICOT, or NICNT)



APA

Enns, P. (2000). Exodus. In T. Muck (Series Ed.), The NIV application commentary series.
Grand Rapids, MI: Zondervan.

MLA

Enns, Peter. Exodus. Ed. Terry Muck. Grand Rapids: Zondervan, 2000. Print. The NIV
Application Commentary Ser.

Turabian

Bibliography Style (accompanies notes):
Enns, Peter. Exodus. The NIV Application Commentary Series, edited by Terry Muck. Grand
Rapids: Zondervan, 2000.

Reference List Style (accompanies parenthetical references):
Enns, Peter. 2000. Exodus. The NIV Application Commentary Series, ed. Terry Muck. Grand
Rapids: Zondervan.

Chicago

Bibliography Style (accompanies notes):
Enns, Peter. Exodus. The NIV Application Commentary Series, edited by Terry Muck. Grand
Rapids: Zondervan, 2000.

Reference List Style (accompanies parenthetical references):
Enns, Peter. 2000. Exodus. The NIV Application Commentary Series, edited by Terry Muck.
Grand Rapids: Zondervan.

Back to Top


A Book in a Series (Web)
(No known place of publication or publisher)

Click here for help deciphering the elements of this citation.

APA

Henry, M. (1706). Genesis. In Matthew Henry commentary on the whole Bible (complete).
Retrieved from http://www.biblestudytools.com/commentaries/matthew-henry-
complete/genesis/

MLA

Henry, Matthew. Genesis. N.p., 1706. Matthew Henry Commentary on the Whole Bible
(Complete).

Bible Study Tools Online

. Web. 18 Mar. 2011.



Turabian

Bibliography Style (accompanies notes):
Henry, Matthew. Genesis. Matthew Henry Commentary on the Whole Bible (Complete).
1706. http://www.biblestudytools.com/commentaries/matthew-henry-complete/
genesis/ (accessed March 18, 2011).

Reference List Style (accompanies parenthetical references):
Henry, Matthew. 1706. Genesis. Matthew Henry Commentary on the Whole Bible
(Complete). http://www.biblestudytools.com/commentaries/matthew-henry
complete/genesis/ (accessed March 18, 2011).

Chicago

Bibliography Style (accompanies notes):
Henry, Matthew. Genesis. Matthew Henry Commentary on the Whole Bible (Complete).
N.p., 1706. http://www.biblestudytools.com/commentaries/matthew-henry-
complete/genesis/.

Reference List Style (accompanies parenthetical references):
Henry, Matthew. 1706. Genesis. Matthew Henry Commentary on the Whole Bible
(Complete). N.p. http://www.biblestudytools.com/commentaries/matthew-henry-
complete/genesis/.

Back to Top


Commentary from Christian Classics Ethereal Library (Web)
(No known publication date)



APA

Calvin, J. (n.d.). Commentaries on the Epistle of Paul the Apostle to the Romans. (J.Owen,
Trans. & Ed.). Retrieved from http://www.ccel.org/ccel/calvin/calcom38.i.html

MLA

Calvin, John. Commentaries on the Epistle of Paul the Apostle to the Romans. Trans. and
Ed. John Owen. Grand Rapids: CCEL, n.d. Christian Classics Ethereal Library. Web.
17 Mar. 2011.

Turabian

Bibliography Style (accompanies notes):
Calvin, John. Commentaries on the Epistle of Paul the Apostle to the Romans. Translated
and edited by John Owen. Grand Rapids: Christian Classics Ethereal Library, n.d.
http://www.ccel.org/ccel/calvin/calcom38.i.html (accessed March 17, 2011).

Reference List Style (accompanies parenthetical references):
Calvin, John. n.d. Commentaries on the Epistle of Paul the Apostle to the Romans. Trans.
and ed. John Owen. Grand Rapids: Christian Classics Ethereal Library.
http://www.ccel.org/ccel/calvin/calcom38.i.html (accessed March 17, 2011).

Chicago

Bibliography Style (accompanies notes):
Calvin, John. Commentaries on the Epistle of Paul the Apostle to the Romans. Translated
and edited by John Owen. Grand Rapids: Christian Classics Ethereal Library, n.d.
http://www.ccel.org/ccel/calvin/calcom38.i.html.

Reference List Style (accompanies parenthetical references):
Calvin, John. n.d. Commentaries on the Epistle of Paul the Apostle to the Romans.
Translated and edited by John Owen. Grand Rapids: Christian Classics Ethereal
Library. http://www.ccel.org/ccel/calvin/calcom38.i.html.
Back to Top




---

Updated: 07/14/11
©Henry Buhl Library
Grove City College 2011